Penn State's Saquon Barkley Named 2017 Paul Hornung Award Winner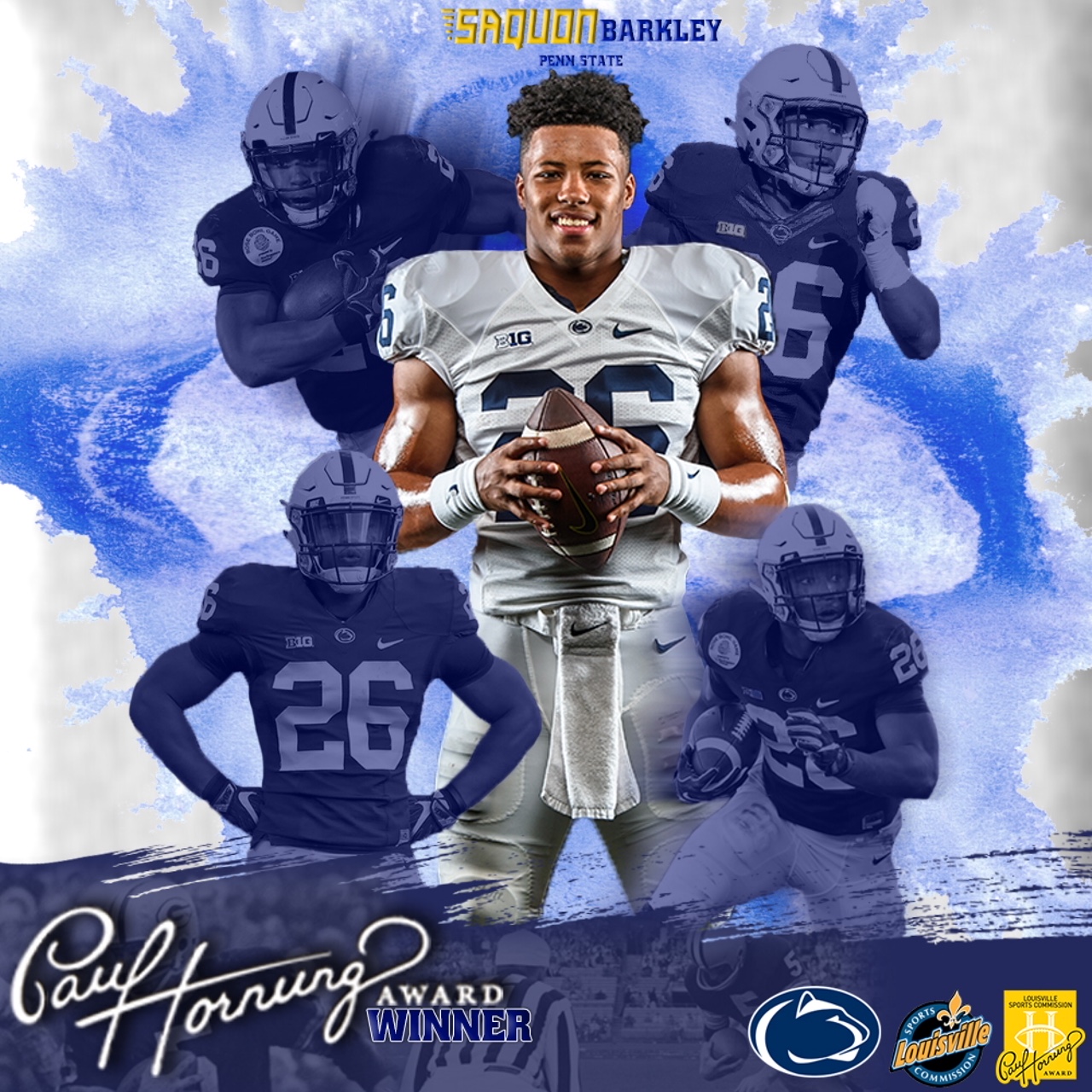 Penn State third-year junior Saquon Barkley named winner of the eighth annual Paul Hornung Award.
Read More
PAUL HORNUNG AWARD BANQUET
Saquon Barkley, winner of the 2017 Paul Hornung Award, and his family will be honored on March 7, 2018, at the annual Paul Hornung Award Banquet presented by KentuckyOne Health at the Galt House Hotel in downtown Louisville. For ticket information or sponsorship opportunities, please contact Julie Howell at jhowell@louisvillesports.org or call (502) 587-6742.