Louisville Active
Promote a culture of active lifestyles in our community as a pathway to a healthier, more productive life.
Currently housed within Louisville Active are three distinct programs – all of which are focused on removing barriers that prevent youth in marginalized neighborhoods from being active and/or participating in recreational-level sports: Kids Finish First presented by UofL Health, Playing it Forward and Sports Fun(d)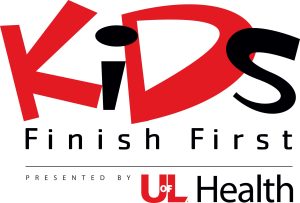 Since 2012, more than 4,000 local kids have participated in this six-week program that helps instill the habit of exercise where youth walk, jog or run 13.1 miles – the distance of a half marathon – during a six-week period. To celebrate the completion of their training, the kids run or walk the final 1.1 miles on a secure course, receiving a medal and post-race hydration and nutrition after they cross the finish line. Click HERE for an infographic with additional information about the program.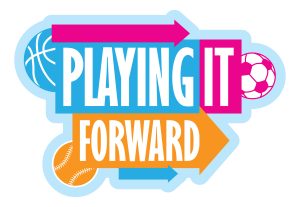 Playing it Forward is an on-going program where the LSC and our partners collect new, outgrown and gently used sports equipment and distribute it to youth who cannot afford it. Since the program's inception in 2017, the LSC has collected and redistributed nearly 10,000 pieces of equipment to local kids. Click HERE for an infographic with additional information about the program.

SportsFun(d) provides financial grants to establish and expand affordable recreational-level sports activities in Louisville's marginalized neighborhoods. The LSC partners with existing sports programs to help increase participation and serves as a catalyst for creating new sports activities. Launched in July 2021, Sports Fun(d) already has enabled more than 1,000 kids to participate in sports. Click HERE for more information about the program.