Facilities
The Louisville area offers a wide-range of sports facilities that can support a multitude of sporting events and are well-suited to your needs. Whether you need a venue to host field sports or a state-of-the-art arena or anything in between, Louisville's facilities are conveniently located throughout town, close to hotels and other accommodations, with easy access to transportation.
See below for some of our facilities in action.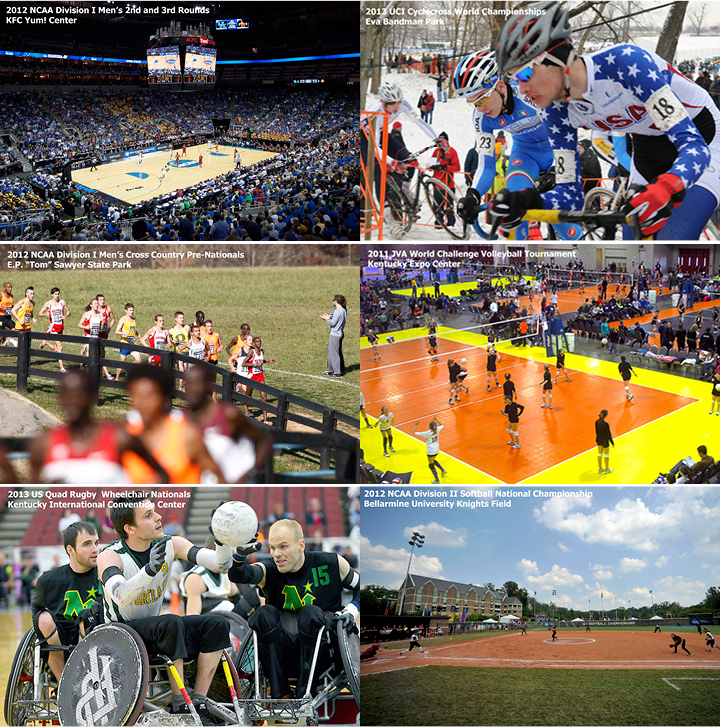 Find out More about Hosting Your Event in Louisville
Have questions or need more information? Contact Greg Fante, director of sports development, at 502-560-1479 or gfante@louisvillesports.org. Or just fill out the short form below and he'll get back to you.