Staff
Karl Schmitt, Jr., President & CEO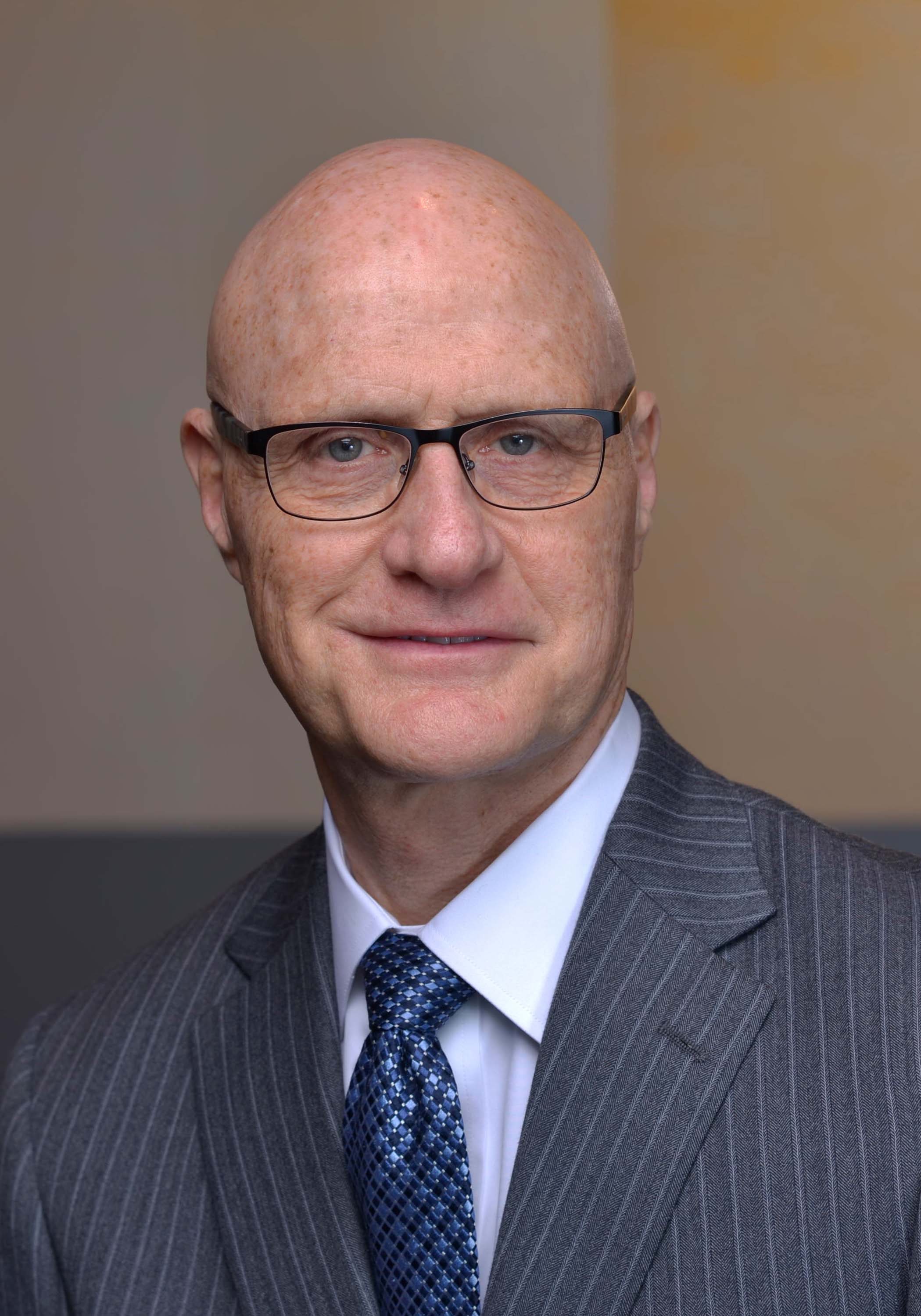 Office: 502-587-6716
Cell: 502-262-2807
email: kschmitt@louisvillesports.org
Karl Schmitt, a veteran sports executive, joined the Louisville Sports Commission on January 1, 2010, as its executive director. In June 2015, his role was elevated to president and CEO. He joined Churchill Downs Incorporated (CDI) as director of publicity in 1987 and was a member of CDI's senior management team from 1990 to 2006. He rose to senior vice president of corporate communications, then served as president of two of Churchill's wholly owned companies and member of CDI's development team, providing support for strategic planning and acquisitions. From 1980 to 1987, Schmitt worked in public relations at the University of Miami Hurricane athletic department, serving as sports information director from 1983 to 1987. He gained event and PR experience with the Pan Am Games, the NCAA Final Four Basketball Championships, the Bowl Championship Series, the Master's Golf Tournament, the PGA Championship, the Ryder Cup, horse racing's Triple Crown and the Breeders' Cup Championship. He also helped design and execute the media relations and media operations plan for the 2000 Vice Presidential Debate at Centre College. A former high school English teacher and coach, Schmitt earned an undergraduate degree in journalism, English and secondary education, and four varsity letters in football from Morehead State University. He earned a Master's degree in communications from Morehead while serving as a graduate assistant football coach and journalism instructor. Schmitt is currently chairman of the board of the Muhammad Ali Center; he has also been chair of the Louisville Urban League Board, and treasurer and executive committee member of the Kentucky Derby Festival Board.
Hadassah Chilton, Office Manager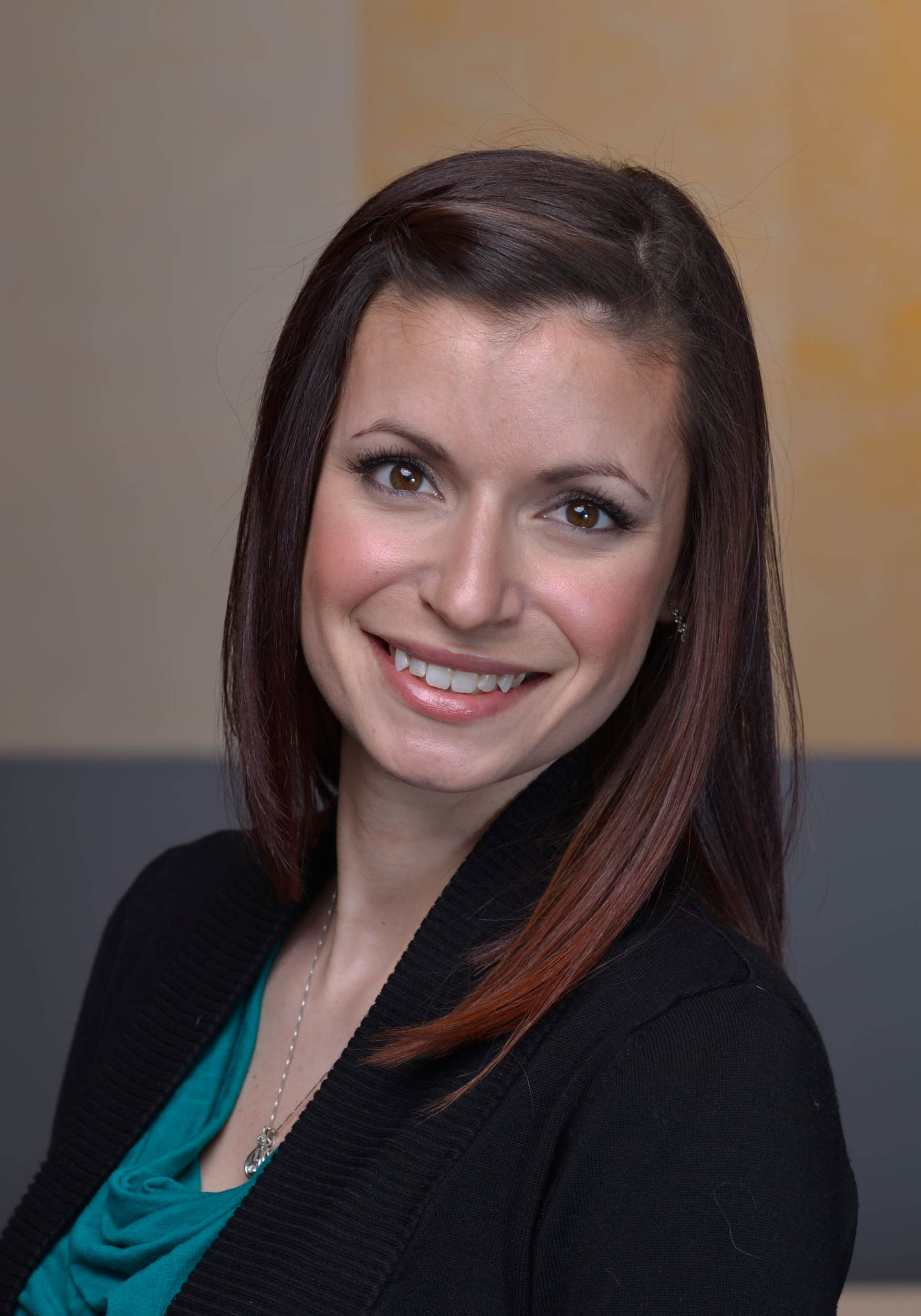 Office: 502-587-7767
email: hchilton@louisvillesports.org
Hadassah Chilton joined the Louisville Sports Commission as executive assistant/office manager in July 2014. She is responsible for the day-to-day office operations, supports staff members and manages the Commission's financial activities. She moved to the Louisville area in 2012 when her husband was transferred by the Army to Fort Knox. Before joining the Louisville Sports Commission, Chilton held a number of office management positions. Most recently she was an office manager for a Min Financial Min Financial firm that specialized in life insurance, estate planning and wealth management. She started her career in the U.S. Army as a human resource specialist. Chilton also worked as an executive assistant for the SYDA Foundation, a non-profit religious organization in New York; and was a front office manager for the largest car dealership in Central Texas. She earned her Associate's Degree in Office Management from Kaplan University.
Michael Clemons, Race Manager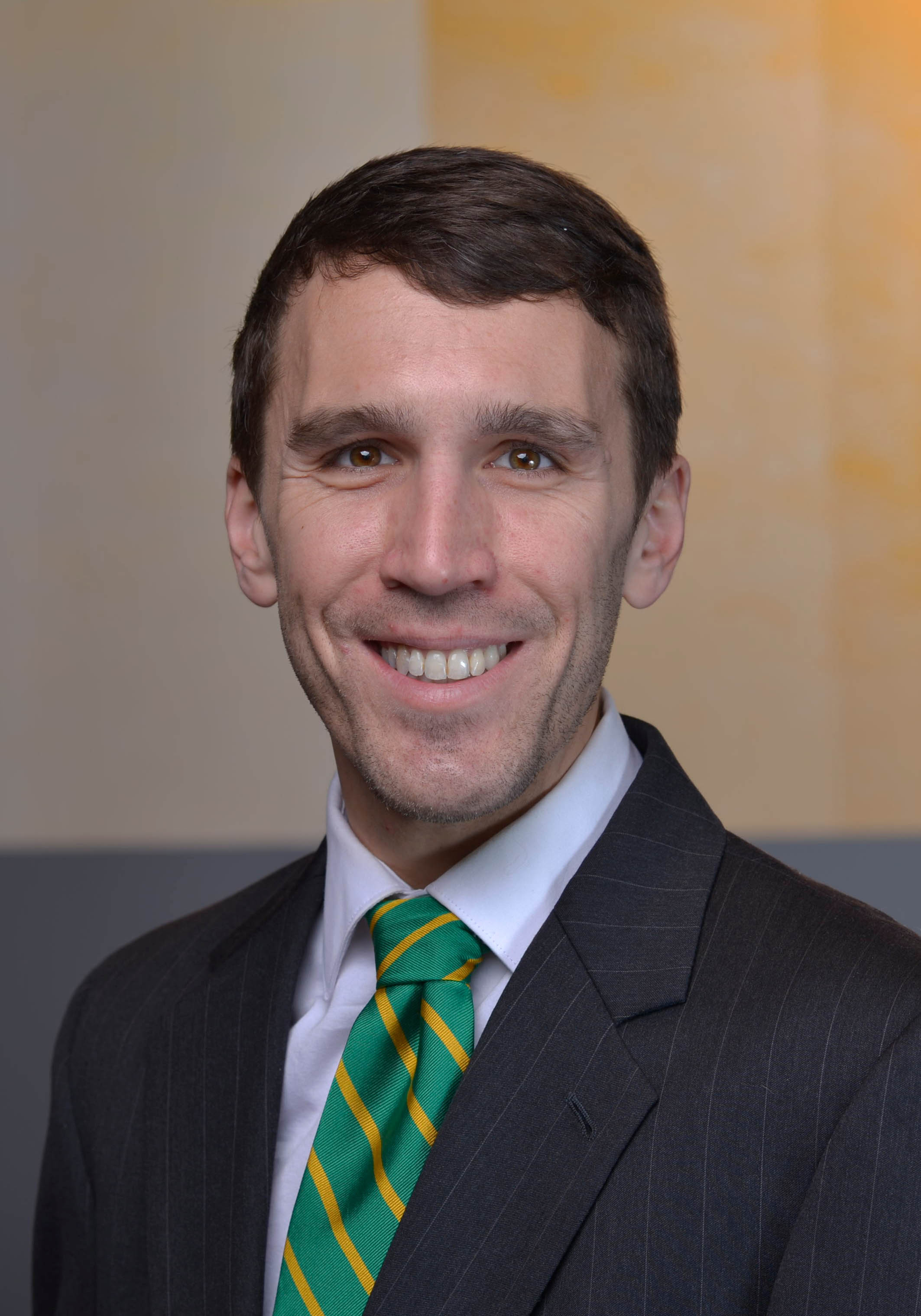 Office: 502-379-6052
Cell: 502-551-3738
email: mclemons@louisvillesports.org
Michael Clemons joined the Louisville Sports Commission as its race manager for the fall runathon in August 2015. Prior to this position, Clemons was the senior event planner for the Louisville-based race management company JAM Active. In his three years there, he traveled the country growing the company's Tap 'N' Run race series and operating numerous other fun runs and traditional races. A native of Louisville, Clemons attended the University of Louisville where he received his Master's degree in Sport Administration. He received his Bachelor's in International Business and Spanish from Georgetown College where he ran cross country and track and field. He has been an active member of the Louisville running scene for many years, both as a race director and as a race participant.
Greg Fante, Vice President of Sports Development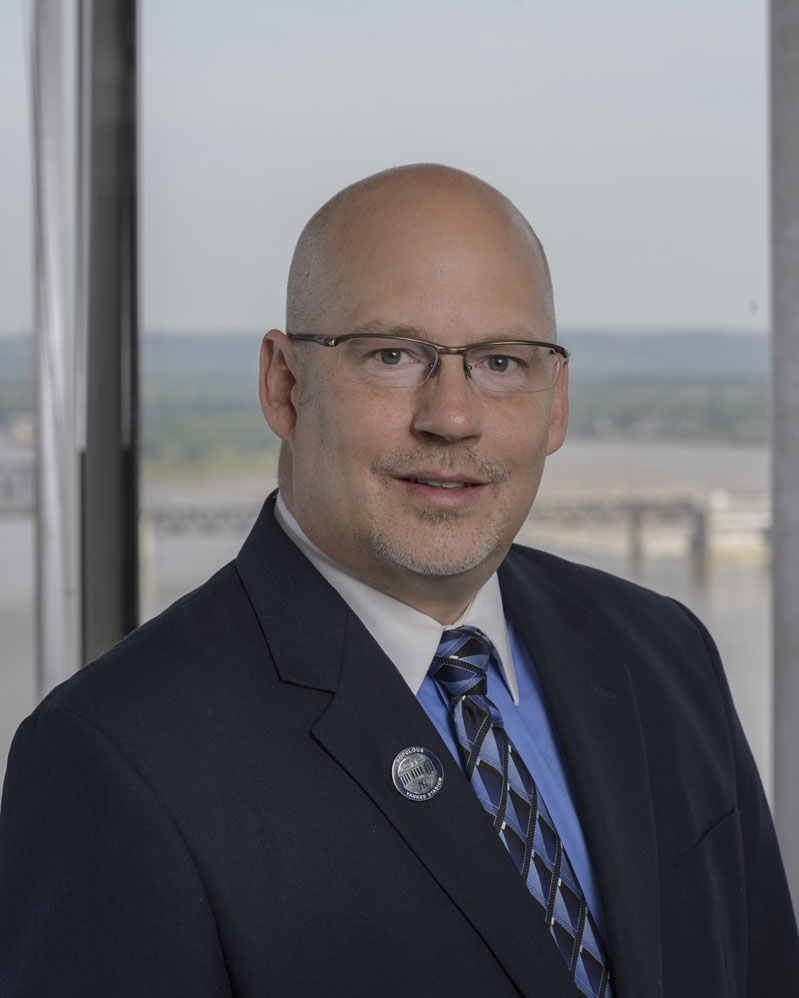 Office: 502-560-1479
Cell: 502-472-6021
email: gfante@louisvillesports.org
Greg Fante has been a leader in the Louisville hospitality industry for nearly 30 years. In 2007, he joined the Louisville Sports Commission as director of sports development to work with local, regional and national partners to position and sell Louisville as a premier sports destination. Prior to that, Fante served as national sales manager and senior sales manager for the Louisville Convention & Visitors Bureau (LCVB). While at the LCVB, he was involved in numerous successful bids, including: PGA of America, American Football Coaches Association, National Senior Games Association, AVP Pro Beach Volleyball, Ironman Louisville, NCAA, NAIA, USA Volleyball, McDonald's All American Basketball Games, United States Tumbling and Trampoline and USA Gymnastics. Fante started his career in the hospitality industry with the A. J. Schneider Company as a sales manager for the Executive Inn. He then joined the James Hotel Company as director of sales and was promoted to general manager for several of the company's Louisville-based hotels. He is a member of several local and national industry organizations including the Louisville Hotel Sales Association, International Association of Convention and Visitors Bureaus, National Association of Sports Commissions and the Kentucky Sports Authority TEAM Ky.
Julie Howell, Vice President of Revenue Development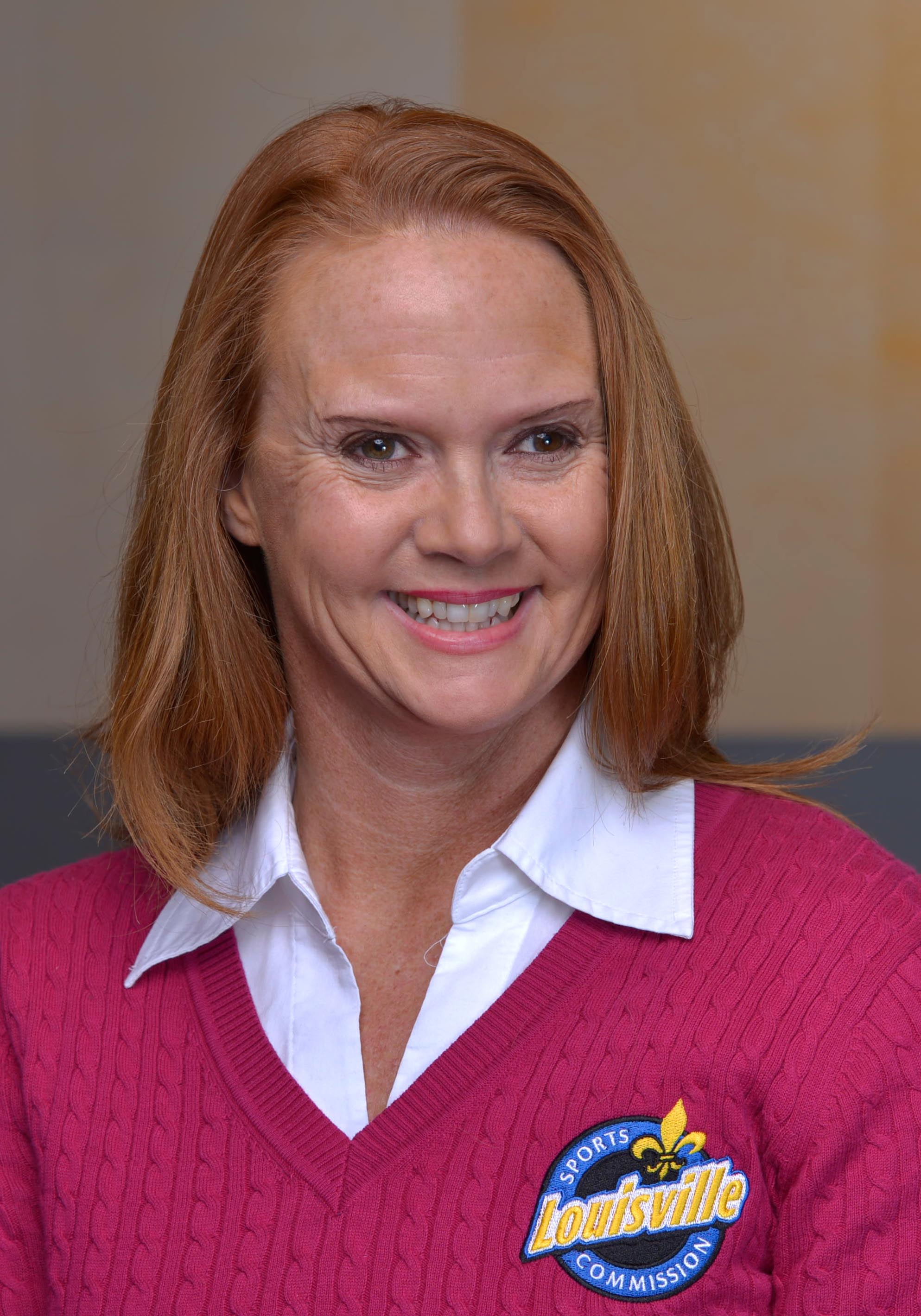 Office: 502-587-6742
Cell: 502-376-6450
email: jhowell@louisvillesports.org
Julie Howell joined the staff of the Louisville Sports Commission in September 2009. Her focus is to raise funds that will enable the organization to execute its mission to attract, host and create sporting events. She manages the membership and corporate partner campaigns, oversees sponsorships development and coordinates the Paul Hornung Award Banquet. Howell's background is in fundraising, administration and performance in the arts community. Prior to joining the Louisville Sports Commission, she was development director for the Louisville Ballet and vice president, partnerships for the Fund for the Arts. A native of Horse Cave, Ky, Howell started her career as an actor and box office manager at the Horse Cave Theatre and was later managing director of the Kentucky Repertory Theatre. In her positions with the Louisville Ballet and the Fund for the Arts, Howell led the planning, implementation and execution of multi-million dollar capital and development campaigns; worked closely with the boards of directors in planning and strategizing annual goals; established on-going relationships with donors and community leaders; developed and implemented membership campaigns; and expanded young professional donor bases and awareness programs. She also has extensive experience planning and overseeing corporate events, dinners, black tie galas and sponsor activities.
Troy Killian, Director of Event Operations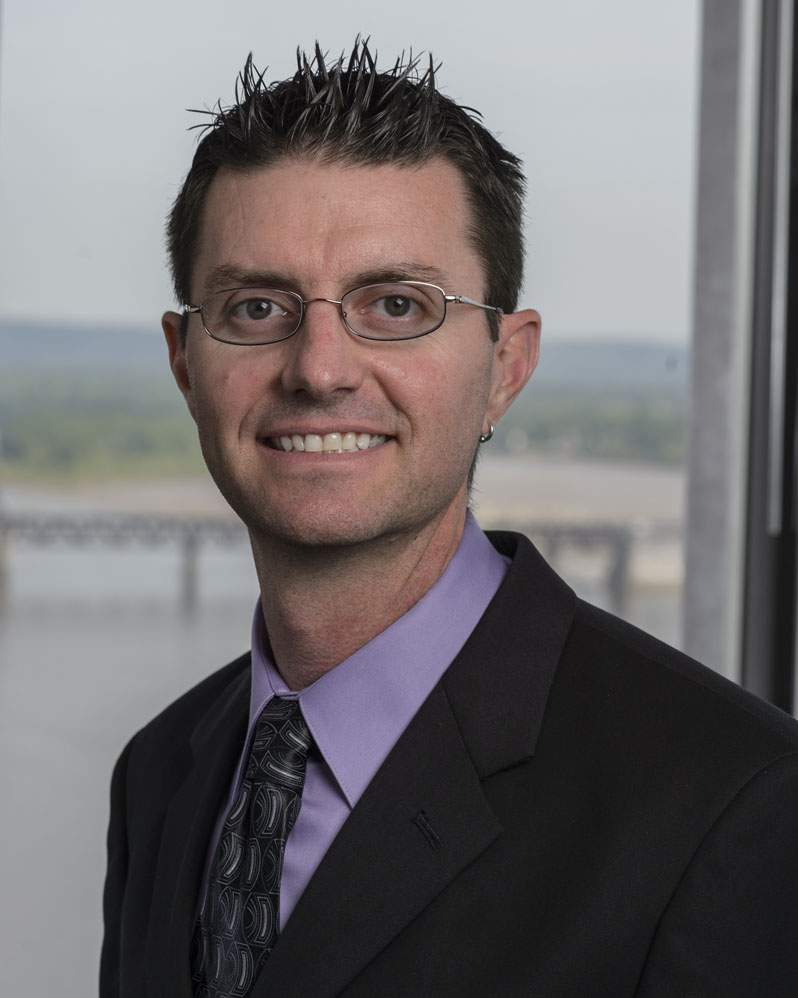 Office: 502-587-6730
email: tkillian@louisvillesports.org
Troy Killian joined the Louisville Sports Commission as its director of event operations in 2006. He has an extensive athletics background, with nearly 20 years of experience in event management and operations. Before joining the Louisville Sports Commission, Killian held a number of sports-focused positions. He worked for the Canisius Athletic Department in facility operations and as the assistant men's soccer coach while also working for the Buffalo Blizzard Professional Soccer Team. Upon finishing his Master's degree, Killan moved to Orlando, Fla. where he worked as an event manager at Disney's Wide World of Sports Complex. After working the Danskin Triathlon at Disney, CFT Sommer Sports hired him as its director of operations, where he spent two years traveling the country managing triathlons. He then continued his career in the triathlon industry with St. Anthony's Triathlon in Tampa, Fla. Killan has a Bachelor's degree in Sports Management from Mars Hill College and a Master's in Sports Administration from Canisius College. In 2015, he was a Business First 40 Under 40 honoree.
Lisa Mills, Director of Marketing and Public Relations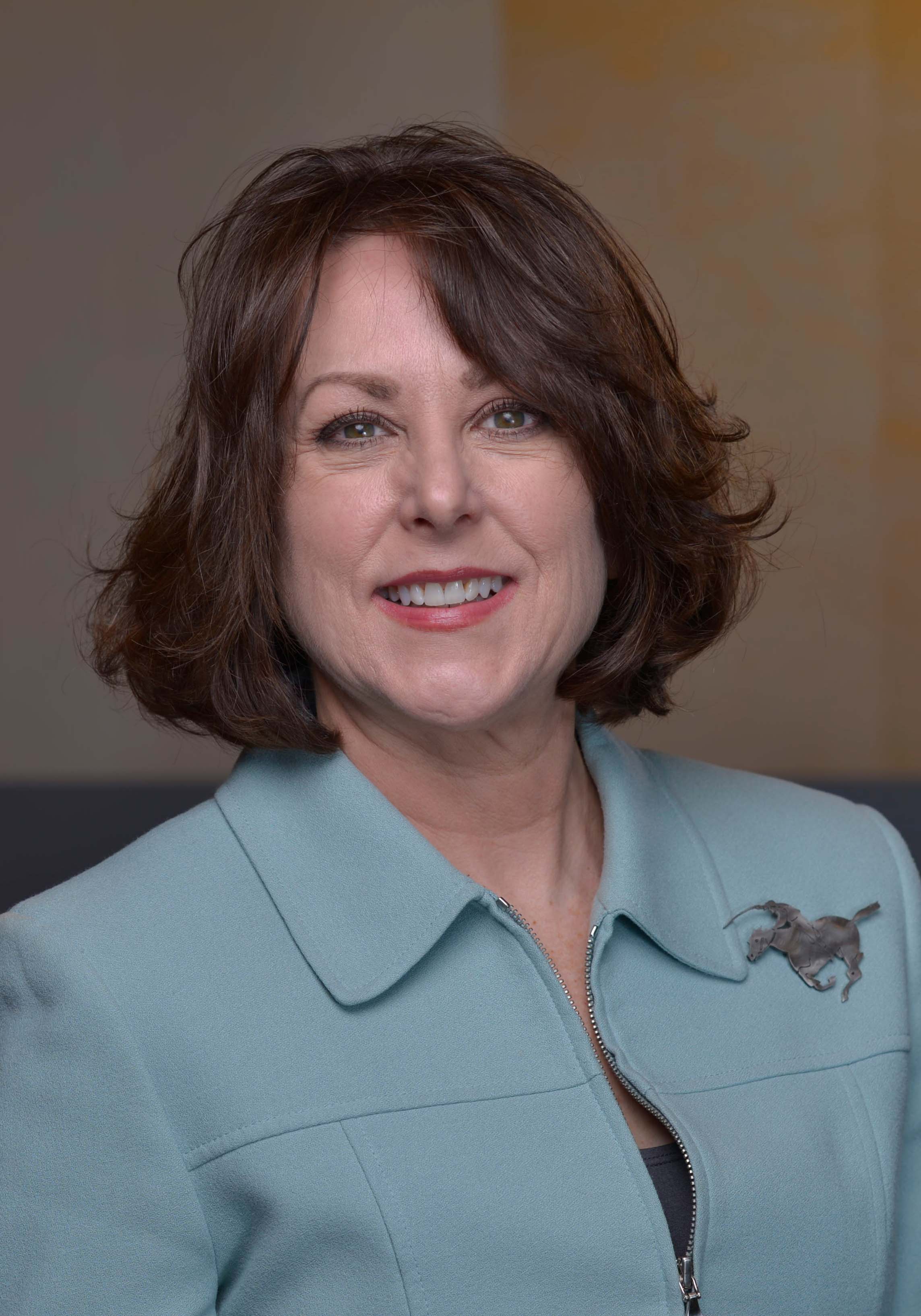 Office: 502-814-0200
Cell: 502-689-2976
email: lmills@louisvillesports.org
Lisa Mills joined the Louisville Sports Commission as its director of marketing and public relations in October 2011. She most recently was with Fellon-McCord, an energy management company, as its marketing manager where she oversaw the company's internal and external marketing efforts. Prior to joining Fellon-McCord, Mills was marketing director for Faulkner Real Estate where she provided leadership for the company's overall marketing, communications and public relations strategies, as well as corporate event planning. She has served as marketing director for Greater Louisville Inc. (GLI), the metropolitan area's chamber of commerce and primary economic development organization, where she spent more than 15 years providing marketing leadership and support for market research, advertising and special projects. Before joining GLI in 1989, she worked in marketing and administration for a local start-up company. Mills is a Summa Cum Laude graduate of Spalding University, with a Bachelors Degree in Marketing. She is currently a member of the Spalding University Athletic Advisory Council, the Cabbage Patch Marketing and Communications Committee and the Louisville Community Branding Committee.